Fidelity Investment Rewards American Express Card 5% Category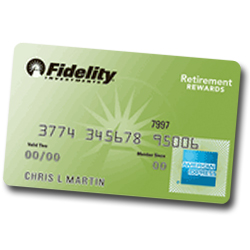 Hold the phone on those 5% cashback categories for Q2 2011! We have a new entrant. This morning I received an email from FIA Card Services alerting me that my Fidelity Investment Rewards American Express Card which already offers 2% cashback on all purchase would be offering 5% back on home improvement purchases during this quarter. That's a great deal, and signing up for it was as easy as clicking the link in the email. Awesome.
The only downside on this deal is that the 5% reward is limited to $25 cashback which translates into $500 worth of spending. This seems like a low limit for this card, but the reality is this is wonderful and welcome enhancement to an already great card. If you don't know about it already, check my review.